Rabbi Andrew Bloom
Rabbi Andrew Bloom was born in New Jersey, grew up in Maryland, and made aliyah at the age of 19 to Israel. There, Rabbi Bloom served for 2½ years in the Israeli Army as a combat medic in an artillery unit in Lebanon, the West Bank, and Gaza, as well as serving as his unit's medical chemicals expert during the Gulf War. Upon being honorably discharged in 1991 at the rank of Sergeant, Rabbi Bloom studied education and history at the State Teachers College — Seminar Hakibutzim. It was there that he met his wife, Michal, also a student in education and history.
Rabbi Bloom graduated with a B.Ed. and teachers certificate with honors in 1995. During his last year of undergraduate work, Rabbi Bloom served as teacher at the Herziliyah Gymnasium, Israel's oldest Hebrew High School. Upon completion of his undergraduate studies, Rabbi Bloom entered Rabbinical School at The Schechter Institute for Judaic Studies in Jerusalem, the Jewish Theological Seminary's Israel branch, where he received both his ordination and a master's degree.
During Rabbi Bloom's studies, he served as a student rabbi in Jerusalem at Congregation Kiryat Hayovel. Rabbi Bloom also served as a crisis counselor for English speakers at Shaarey Tzedek hospital in Jerusalem. Rabbi Bloom's rabbinic thesis was on "The Psychology of the Mourning Process." Upon completion of his studies, Rabbi Bloom served for a year as a rabbi in England. During this time Rabbi Bloom served on the Beit Din of the Conservative movement in England.
Rabbi Bloom served congregations in New Jersey where he created innovative family, B'nai Mitzvah and children programs, led Adult Bar and Bat Mitzvah classes, and taught adult education classes. While in New Jersey, Rabbi Bloom served as the Rumson Police Department's first ever Jewish police chaplain.
Rabbi Bloom emphasizes outreach to non-affiliated members of the community, as well as inreach and retention of members. He is happy to meet, greet, and welcome anyone who walks through the doors of our synagogue who wants to learn, explore, and enjoy our community.
Rabbi Bloom is very interested in pastoral counseling and graduated from the Post Center of Mental Health's post-graduate certification program as a pastoral counselor.
Rabbi Bloom in July 2017 was appointed by Mayor Betsy Price and the Fort Worth City Council as a Co-Chair of Fort Worth's Task Force on Race and Culture. This Task Force's mission and vision was to help make Fort Worth a more equitable city for all its residents. The final recommendations of the Task Force were presented and unanimously accepted by the Fort Worth City Council on December 11th, 2018. He also serves on the Fort Worth Mayor's Faith Based Cabinet; the steering committee for Compassionate Fort Worth; the Faith Based Committee of the Fort Worth Stock Show and Rodeo; and the Board of Directors of DRC-Solutions, a highly respected non-profit organization that fights homelessness through "Housing First" here in Fort Worth. In 2018, Rabbi Bloom was chosen by Fort Worth Inc. as 1 of the 400 most influential people in Fort Worth and for 2019 as 1 of the 400 most influential people in all of Tarrant County.
Rabbi Bloom helped organize and lead Fort Worth's first ever City Seder in 2018. He is the author of Two Minutes of Traditions: Torah and Life Lessons for People on the Go, and lectures on Judaism, religion, and equity within the wider community. He often represents the synagogue and Jewish community at numerous local, national and international gatherings.
In his spare time, Rabbi Bloom is an avid sports enthusiast, field archer, and Harry Potter fan. Rabbi Bloom believes that his greatest accomplishment in life is marrying his wife and the birth of his three children.
Need to contact Rabbi Bloom? Please use the online contact form, or call the office at 817-731-4721.
Hazzan Jeffrey Weber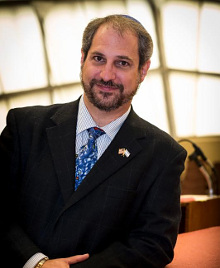 Hazzan Jeffrey S. Weber graduated from the H. L. Miller Cantorial School at the Jewish Theological Seminary. After studying piano and guitar privately, he began his vocal studies with famed Metropolitan Opera star Eleanor Steber at the age of 14. Hazzan Weber studied at the State University of New York at Purchase and received his music degree from the Juilliard School of Music.
He performed for many years with both the New York City Opera and Metropolitan Opera. Hazzan Weber performed for several seasons at the Tanglewood Festival, Aspen Music Festival, Lake George Opera and Sarasota Opera as well as several other companies nationally. Since receiving his degrees as a Hazzan, he has performed in a variety of concerts internationally, appearing as a soloist with the Cantors Assembly at the Berlin Concert Hall. Hazzan Weber has performed in Poland, Germany, Israel, Canada, and the United States. He can be seen in the documentary film "100 Voices: A Journey Home" documenting the Cantors Assembly Mission to Poland and he performed as part of the Jewish Festival in Kraków. He has participated in Yom HaShoah programs at the Israeli Embassy in Washington, D.C., and performed at The Kennedy Center.
Hazzan Weber has worked as the Hazzan, Youth and Adult Choir Director, B'nai Mitzvah teacher, Ritual Director and Preschool Music teacher at the landmark Beth Sholom Congregation in Elkins Park, Pennsylvania. His prior congregations include Adas Israel Congregation in Washington, D.C.; Temple Beth Sholom in Sarasota, Florida; and Temple Emanuel in Paterson, New Jersey.
Hazzan Weber is very happy to be joining the clergy team at Congregation Ahavath Sholom and looks forward to helping to build a wonderful future with the CAS family and the Fort Worth community.
Need to contact Hazzan Weber? Please use the online contact form, or call the office at 817-731-4721.
Morah Becky Bar-Lev Henning, Director of the Learning & Engagement Center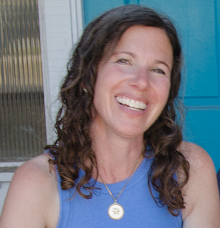 Becky Bar-Lev Henning lived in Be'er-Sheva, Israel from the ages of 3 to 9. Coming back to the US, her family affiliated with a Conservative synagogue, where she had her bat mitzvah and where she later worked as a madricha. During college at UCLA, she taught at Sinai Temple's Hebrew school. In graduate school at Georgetown University, she studied Linguistics and Teaching English as a Second Language, and taught at Adas Israel Synagogue. After graduate school she taught English at a Cantonese university in Mainland China, but on the weekends, she took the train to Hong Kong to teach at the ex-pat Hebrew school and to spend Shabbat with the Jewish community.
When she and her husband moved to San Diego, they rejoined her childhood synagogue. There Morah Becky not only taught the kindergarten class for 12 years, but also the 6th and 7th graders, and bar and bat mitzvah students. She also helped her father, a linguistics professor, adapt his Hebrew language program to the supplementary school setting. That is how she became acquainted with the Sam S. Bloom Learning Center that hired her as their director after using her Hebrew program for a year. She was the director there for six years, until they moved their family to the Dallas area in the summer of 2020 for her husband's new job.
All this experience helped her think with intensity about what the ideal synagogue school should look like. She continues to learn what the ideal is, but her vision for real Hebrew skills, attention to the individual student and knowledge of Torah, taught through kindness and understanding, is a constant. Morah Becky is so excited to be with Congregation Ahavath Sholom to continue working with children and teens of all ages.
Need to contact Morah Becky? Please use the online contact form, or call the office at 817-731-4721.
Pattie Wood, Administrator
Pattie Wood was born in Baltimore, Maryland but moved to Arlington, Texas with her family as an elementary school child. She studied psychology, English, and history at William Smith College in Geneva, NY and plans to go back to school for her Master's in Industrial/Organizational Psychology by 2022. Pattie and Richard have been married for 23 years, and their daughter is attending George Mason University in Fairfax, VA working toward an accelerated Master's in Environmental Science.
Pattie enjoys time at home with her family, her dogs, and her horses. She is delighted to be on staff at Congregation Ahavath Sholom.
Need to contact Pattie? Please use the online contact form, or call the office at 817-731-4721.
Synagogue Secretary
Need to contact the synagogue secretary and office? Please use the online contact form, or call the office at 817.731.4721.
Suzi Gardner, Bookkeeper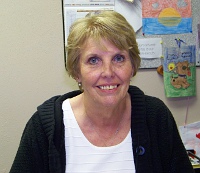 Suzi Gardner was born in Decatur, Texas, and grew up in Fort Worth. She studied accounting at the University of North Texas until leaving school to marry her husband, Spencer. They moved extensively due to his military career. They have a son on active duty in the Air Force and a daughter who is a nurse here in Fort Worth.
Suzi enjoys her four grandkids, her pets (four dogs and one cat), country life, and working at Congregation Ahavath Sholom.
Need to contact Suzi? Please use the online contact form, or call the office at 817-731-4721.