Gillat Brautbar
My name is Gillat Brautbar, and I am a native of Jerusalem, Israel. This school year I teach the B'nai Mitzvah class at CAS Learning and Engagement Center.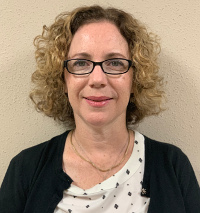 After graduating the Hebrew University in Jerusalem with a Bachelor of Arts in English and General Studies, I completed my English teaching certification at the David Yellin Academic College of Education. My teaching journey began in 2001. After many years of travel in the U.S. my family and I came to Fort Worth, Texas.
This year I have the honor of beginning my third year as the Hebrew language and Judaic studies teacher at the CAS Learning and Engagement Center. My favorite part of teaching is interacting with my students! I feel privileged to get to know the students and to share a journey that includes celebrating and exploring our Jewish culture. Seeing the excitement in my students' eyes and sharing their enthusiasm makes me a very thankful and excited teacher!
Penny Brister
My name is Penny Brister. I was born and raised on the west side of Fort Worth in the suburb of River Oaks. I graduated from Castleberry High School in 1987. I continued my education at Tarleton State University in Stephenville, where I received my Bachelor of Music Degree in May of 1992. I have taught music in Texas public schools for twenty-eight years.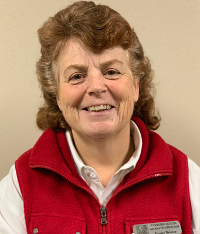 My family and I converted to Judaism seven years ago and joined Congregation Ahavath Sholom. I have worked at CAS Sunday School for five years. I am married to my husband of twenty-nine years, David S. Brister, Jr., and we have three grown children: Ariel (25), David (Levi) (24), and Rachel (22).
I have had the privilege of being co-teacher with Fani Kiselstein in the CAS Learning & Engagement Center Early Childhood class this year. Our goal is to give our CAS children the best Jewish education possible. I believe it is our job to teach these kids not only the Hebrew language but to enrich their spiritual growth with the words and wisdom that Torah teaches verse by verse, and story by story. It is truly an honor to be part of the faculty here at the CAS Learning & Engagement Center.
Elaine Bumpus
I am happy to be teaching at the CAS Learning and Engagement Center this year.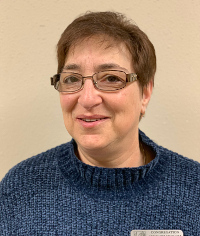 I was born in Weisbaden, West Germany, where my father was stationed with the U.S. Air Force. I grew up in New Jersey where I graduated high school. I moved to Texas with my family in 1984 and married in 1987 and have two sons. My children attended the Fort Worth Hebrew Day School, where I was very involved in the P.T.O. and in fundraising activities. In 2016 I received my Master's Degree in U.S. History.
I am currently teaching B'nai Mitzvah studies at CAS Learning and Engagement Center. It is a pleasure to be working with your children.
Inbal Morris
I am so happy to be a part of the CAS Learning & Engagement Center.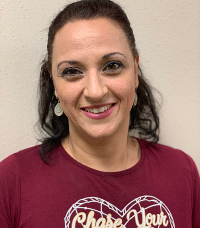 I was born and grew up in Nahariya, Israel. After I finished my service in the Israeli Air Force, I came to the United States to work as a live-in au pair in New Jersey. I then moved to Texas. I am married to a retired U.S. Army serviceman, and we have two sons.
I have worked with children since my early teens, and I love it. I have been very involved with my children's schools and extracurricular activities, serving as treasurer and fundraising chair of the PTO.
I am currently working at Lil Goldman Early Learning Center (the preschool) as a substitute teacher and am working toward my degree in visual arts. I am a member of the honor society Phi Theta Kappa.
This is my sixth year working as a teacher at Congregation Ahavath Sholom, and I look forward to working closely with your children. Teaching is one of my passions, as I enjoy being with children.
Janie Lauren Rodriguez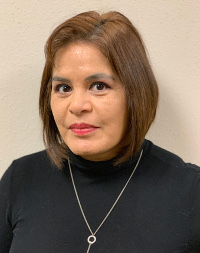 I am a Teacher's Aide at the CAS Learning and Engagement Center. In 2017, I started as a volunteer and was offered a position in 2018. I enjoy working with children.
I graduated high school in 1988 and then attended the Mansfield Business School. I live in Midlothian, Texas with my husband Sigi. I have six girls and six grandchildren.
I feel so fortunate to be working with such amazing teachers and children.
Sarah Sinofsky
This is my second year teaching at Congregation Ahavath Sholom, and I am so thankful and excited to be contributing to this community, especially as a parent.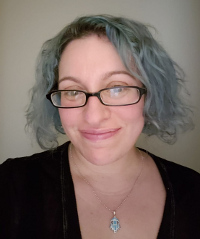 I've worked in and around Jewish education for over 20 years, after being a student at the Fort Worth Hebrew Day School of Fort Worth, Akiba Academy of Dallas and Yavneh Academy of Dallas. I also lived and studied in Israel for several years after high school.
I've taught Judaica and Hebrew language to preschoolers, 3rd, 5th, 6th, 7th, 8th, and now 9th and 10th graders in Israel, Chicagoland, and Fort Worth. I also was a double presenter at the NewCAJE (Coalition for Advancement of Jewish Education) conference in 2013. I am honored to be the Confirmation teacher this year. These students are truly a blessing.