Fani Notik Kiselstein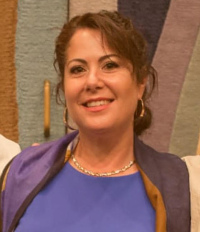 Shalom y'all! I'm Fani Notik Kiselstein. I am the Principal of the Learning and Engagement Center as well as a long-time teacher at the LEC.
I was born and raised in Israel. After serving in the Israeli Defense Forces, I graduated in 2000 with a Bachelor's Degree in Business and Marketing. I then joined my husband and moved to Budapest, Hungary, for 4 years. He was a student and I worked for the Jewish Agency teaching Hebrew to Hungarian students. In 2004 we moved back to Israel and became parents to our 2 children.
In 2013 we all moved to the United States. We spent 2 years in California and then finally set our home in Texas in 2015. We are proud to be in Texas. I am currently working at the Lil Goldman Early Learning Center as a substitute teacher and here at the CAS LEC.
I look forward to working closely with your children. Teaching your children gives me happiness and joy.
Penny Brister
My name is Penny Brister. I was born and raised on the west side of Fort Worth in the suburb of River Oaks. I graduated from Castleberry High School in 1987. I continued my education at Tarleton State University in Stephenville, where I received my Bachelor of Music Degree in May of 1992. I have taught music in Texas public schools for twenty-eight years.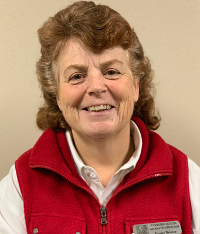 My family and I converted to Judaism seven years ago and joined Congregation Ahavath Sholom. I have worked at CAS Sunday School for five years. I am married to my husband of twenty-nine years, David S. Brister, Jr., and we have three grown children: Ariel, David (Levi), and Rachel.
Our goal is to give our CAS children the best Jewish education possible. I believe it is our job to teach these kids not only the Hebrew language but to enrich their spiritual growth with the words and wisdom that Torah teaches verse by verse, and story by story. It is truly an honor to be part of the faculty here at the CAS Learning & Engagement Center.
Elaine Bumpus
I am happy to be teaching at the CAS Learning and Engagement Center this year.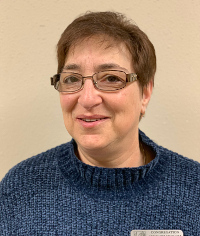 I was born in Weisbaden, West Germany, where my father was stationed with the U.S. Air Force. I grew up in New Jersey where I graduated high school. I moved to Texas with my family in 1984 and married in 1987 and have two sons. My children attended the Fort Worth Hebrew Day School, where I was very involved in the P.T.O. and in fundraising activities. In 2016 I received my Master's Degree in U.S. History.