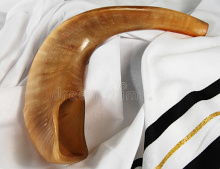 Services will be held both online (via Zoom) and in person. See below for the service schedule, and information on how to participate.
Register here for seats at in-person services. See below for guidelines and expectations.
Register here for access to Zoom services.
List of Services (open to change based upon medical developments)
All services will be both in-person and online via Zoom unless otherwise noted.
Saturday, Sept. 12
8:30 PM
Selichot
prayer book
Friday, Sept. 18
6 PM
Erev Rosh Hashana
complete machzor
Saturday, Sept. 19
9 AM
1st Day Rosh Hashana
complete machzor
Saturday, Sept. 19
6 PM
Mincha/Maariv
complete machzor
Sunday, Sept. 20
9 AM
2nd Day Rosh Hashana
complete machzor
Sunday, Sept. 20
4:30 PM
Tashlich
in-person only
Sunday, Sept. 20
6 PM
Mincha/Maariv
complete machzor
Sunday, Sept. 27
1 PM
Kever Avot (at Cemetery)
in-person only
Sunday, Sept. 27
7 PM
Kol Nidre
complete machzor
Monday, Sept. 28
9 AM
Yom Kippur with Yizkor Service
complete machzor
Monday, Sept. 28
5 PM
Additional Yizkor
Monday, Sept. 28
6 PM
Mincha/Neila
complete machzor
Monday, Sept. 28
8 PM
Sounding of the Shofar
complete machzor
Friday, Oct. 2
6 PM
Erev Sukkot
complete siddur
Saturday, Oct. 3
9 AM
Sukkot
complete siddur
Register here for seats at in-person services. See below for guidelines and expectations.
Register here for access to Zoom services.
---
Information Regarding In-Person Services
September 1, 2020
Dear Members of Congregation Ahavath Sholom,
I hope you are all safe and healthy. We are looking forward to spending the High Holy Days with you virtually and in person. Since we are ready to welcome a limited number of people into the shul for services, I want to be sure our expectations and guidelines are clearly before you as you make your own best decision about attending.
All services will be held in the Barnett Sanctuary. In light of our new normal, please bring your personal tallit and kippah for use in services. Attendance is limited to those who have pre-registered by contacting the office and/or completing the registration form presented in a special email sent from the CAS office.
Because of the physical distance needed to ensure the six-foot minimum distancing, we will have assigned seating. Assigned seating is NOT reserved seating. We cannot ensure that your usual seating choice is open or available. Although we will do our best to seat you close to your regular place, we cannot seat all the folks from three rows into the one row open. Because of the seating limitations, we are asking that only six (6) members of a family register to attend a single service. We will work to ensure that every member family that requests to attend in-person services be offered the opportunity. That said, you may be seated at one service but not a second, if you have requested such.
Only those who have become a b'nai mitzvah or older may attend services in person. Those in at-risk populations are encouraged to worship at home. CAS does not assume liability or responsibility for your health and cannot assure you that you will not contract the coronavirus. Your safety is most important. We suggest everyone read and follow the CDC guidelines and take actions you feel appropriate.
Here is our checklist of expectations:
Insure you are pre-registered. If you have not pre-registered to attend in-person services, you may not attend. We will be taking attendance (rather like when we were in grade school) for contact tracing should a COVID-19 case surface.
Facial mask/covering over nose & mouth is required to enter the building. Those unwilling or unable to cover mouth and nose may not enter the building. Facial covering remains in place in all common spaces, which includes your seat as well as hallways and restrooms.
Hand sanitizer is available at the entrance. You will be given a small amount to rub in while your temperature is checked.
Gloves can spread the germs just as easily as your hands. Gloves are not required to enter, but if you choose you use them, you must also use hand sanitizer.
Your temperature will be checked with a touchless thermometer. If your temperature is above 100 degrees, you will be asked to stand to the side for a recheck. If it still over 100 degrees, you will be asked to leave.
Books for minyan and shabbat have been covered. Please use only those books that have plastic covers. We added these covers so we can disinfect after each use. Books will be returned to a "used" book cart for disinfecting.
To create extreme social distance, we have opened only every third row. On an open row, we will assign seats to leave a minimum of five (5) seats between family units residing in the same house. The chairs in the Cohn Hall and Zale Auditorium have been removed between family units to create the same extreme distancing spaces.
You should remain in your seats with nose and mouth covered. If you must leave your seat, please know that your nose & mouth should remain covered and you should not to linger or socialize indoors. We will encourage you to return to your seats or move outside if needed.
Congregants will be dismissed from the back to the front to facilitate social distancing.
You will take your kippah home with you and bring it back with you the next time you enter.
All will exit the building following services, being dismissed by row to ensure appropriate social distancing.
We are using these measures for the safety of our congregation. We know all of you understand and will cordially abide by these guidelines.
Following services, the Barnett Sanctuary will be cleaned and prepared for its next use. The restrooms, of course, will be sanitized prior to and between services.
Rosh Hashana and Yom Kippur this year are different than anything our congregation has ever attempted. When you come, our hope is you can embrace the spirituality of the occasion. For the part of our congregation "zooming" in, we are also working diligently to deliver to you spiritual and meaningful holiday services.
Stay Safe,
Pattie Wood, Administrator
Rich Hollander, President